Ali Emami, MD
"Treat every patient as if they were a part of your family"
Ali Emami, Winner of the 2011 Lira Award for Physician Excellence
Learn More
Working as a Team in Your Care
We are accepting new patients Contact our office to make your appointment:
100 Highland Street, Suite 209,
Milton, MA 02186
Phone: 617-696-0302
---
Hours
Monday to Friday 9-5 PM
Welcome to  Ali Emami MD. Dr Ali Emami is a  Nephrologist and Primary Care Physician (PCP) based in Milton MA. He is committed to providing the highest level of care to patients with Kidney disorders, such as Chronic Kidney Diseases, Hypertension, Kidney Transplantation and Electrolyte disorders.  He works closely with other primary care providers and specialists in the community and at Beth Israel Deaconess Hospital-Milton, where he is Chief of Nephrology  and Tufts Medical Center, where he is Assistant Clinical Professor of Medicine, to provide high quality continuous care to his patients.
Services:
Internal Medicine
Chronic Kidney Disorders
Difficult to control Hypertension
Renal Transplant Management
Renal Replacement Therapy including Hemodialysis and Peritoneal dialysis
Promoting high quality patient care in the South of Boston region.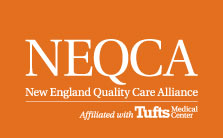 South Eastern Massachusetts' Premiere Healthcare Network .

Tufts Medical Center is an exceptional not-for profit, 415-bed academic medical center in Boston.